Fellows
2022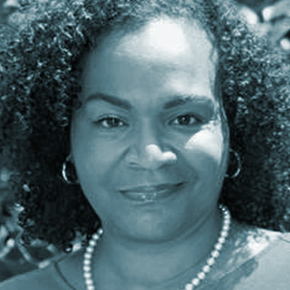 JAMILA PONTON BRAGG is the Founder of JamRock Productions, LLC, a theater production company committed to works for women, about women and by women. After nearly twenty years in the nonprofit industry, Ms. Bragg transitioned to theater production. Ms. Bragg began her journey in March 2020 as a co-producer on Blue (2000), a play by Charles Randolph Wright. Currently, the production is on hold due to the coronavirus. Ms. Bragg is credited as an Associate Producer on the August 2021 production of PASS OVER, the first production to reopen Broadway after the covid shutdown. Ms. Bragg is an investor in for colored girls who considered suicide when the rainbow is enuf which was nominated for seven 2022 Tony Awards, including Best Revival of a Play. In 2022, Ms. Bragg is also focused on works by up-and-coming theater artists Miranda Haymon and a.k. payne. Ms. Bragg graduated from Duke University in 1996 with a BS in Psychology and earned an Ed.M. from the Harvard Graduate School of Education in 1999. She is originally from Pittsburgh, PA, and now resides in Harlem, NY with her husband and their two children.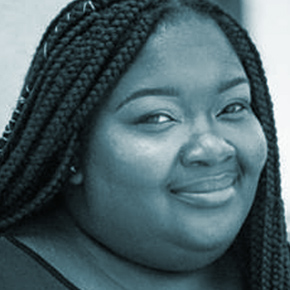 CYNTHIA L. DORSEY (noun): the moon personified as a goddess and a multi-disciplinary artist from Washington, DC. She is graduate of Columbia College Chicago (BA) and Syracuse University (MA). Cynthia is the Co-Founder and Artistic Director of SoulFLY Theatre Society. She also is an arts educator who was nominated for an Excellence in Theater Education Tony Award. In addition, Cynthia is an award-winning writer, actor, director, producer and filmmaker. It is Cynthia's goal as an artist to liberate silenced stories from the page and create more opportunities for creatives of color. Cynthia continues to fight for her rightful place in the sky.
2021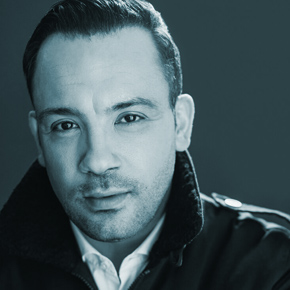 OSH GHANIMAH is an associate producer at the Frederick Zollo Company and a co-producer of three upcoming Broadway musicals, including Sing Street. He is also a writing contributor on the multi-theatre collaboration American Dreams. In 2012, he founded Broadway For All, an equity, diversity, and inclusion national training program and movement for the arts and entertainment industry. A Teach For America alum, Ghanimah holds a BA in Theatre and English Literature and a BS in Education from Loyola University Chicago and an MFA in Acting from Harvard University.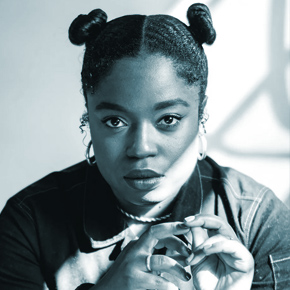 LAWRYN LaCROIX is a performer and producer who recently appeared in Sinners at the Playground Theatre in London. She also recently produced the digital playwright fest Scranton Scratch Night. She is a graduate of the MA Creative Producing program at The Mountview Academy of Theatre Arts and the BFA acting program at Marymount Manhattan College. LaCroix's work exists in and explores the female space; she started her production company Pinkhouse Productions in 2017.
2019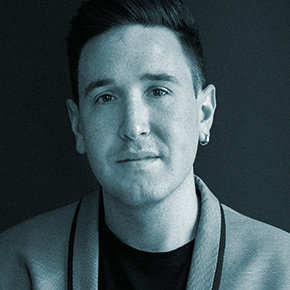 BEN HOLTZMAN is a producer and content creator passionate about lifting up new artists and telling stories that make us think. Currently, he is producing GUN & POWDER, which had its world premiere at the Signature Theatre in 2020. He recently co-produced BE MORE CHILL on and off Broadway. Current projects in development include HOW TO DANCE IN OHIO and BRADICAL. Ben worked closely with Hal Prince from 2016 until his passing. With Hal, he worked on the CANDIDE at New York City Opera as well as PRINCE OF BROADWAY at Manhattan Theatre Club. After his passing, Ben produced the memorial celebration for Hal Prince at the Majestic Theatre on Broadway directed by Susan Stroman. Ben is the founder and executive producer of RANGE music: a New York City music collective. With RANGE, Ben has arranged and produced music videos and content with Nickelodeon, Sesame Street, Billboard, the E! Network, and more. Ben is the recipient of the 2019 T. Fellowship for Creative Producing in association with Columbia University School of the Arts. He serves on the advisory board for Jennifer Jancuska + The BringAbout and is a proud graduate of both Professional Performing Arts School and the Syracuse University School of Drama. For more, visit www.hlp.nyc.
2018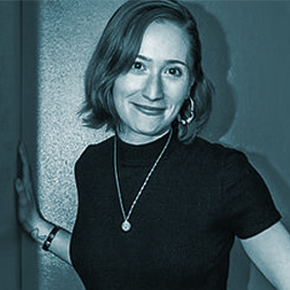 RACHEL SUSSMAN is a Tony Award-nominated producer committed to cultivating dynamic, inclusive theatrical work through meaningful collaboration. She is a co-founder of The MITTEN Lab, an emerging theatre artist residency program in her native state of Michigan, as well as The Business of Broadway, a new educational venture designed to democratize commercial producing knowledge. She currently works as a Producer with Plate Spinner Productions in addition to working as an independent producer. Broadway and national tour: co-producer on Heidi Schreck's Pulitzer Prize finalist and Tony Award-nominated play, What the Constitution Means to Me. Other producing credits include: the Obie Award-winning production of The Woodsman (New World Stages/59E59), Saturday Night Seder (Story Course), The Peculiar Patriot (Audible Theater), and Eh Dah? Questions for My Father (Next Door at NYTW). In development: Suffragist by Shaina Taub, Devotion by Mark Sonnenblick. A past Women's Project Lab Time Warner Foundation Fellow, Rachel was the recipient of the 2019 Geraldine Stutz T. Fellowship in Creative Producing, founded by Hal Prince in conjunction with Columbia University. She is a graduate of the Commercial Theater Institute and a University Honors Scholar alumna of NYU Tisch. She is currently an Adjunct Assistant Professor in Theatre at Columbia University's School of the Arts. www.rachel-sussman.com
2017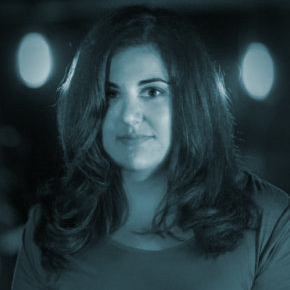 ALLISON BRESSI is a New York-based creative producer committed to making and developing new work  in close  partnership with artists. Allison is currently producing Broadway Bounty Hunter by Joe Iconis, Lance Rubin, and Jason SweetTooth Williams, which will have its New York premiere off-Broadway at the Greenwich House Theater in July 2019. Her world premiere production of Songbird by Michael Kimmel and Lauren Pritchard, starring Tony Award Nominee Kate Baldwin ran Off-Broadway and was a New York Times Critics' Pick. In June 2018, Songbird received a new production at  Two River Theater  directed by Gaye Taylor Upchurch. Selected credits include: Tell Them I'm Still Young by Julia Doolittle, with Andre Braugher; This is Reading, a site-specific, multimedia performance installation conceived by two-time Pulitzer Prize winner Lynn Nottage, Tony Gerber, and Kate Whoriskey; The Strangest by Betty Shamieh, directed by May Adrales. Allison is a creative producer at Lively McCabe Entertainment, current projects include Untitled New Wave Project by Michael Kimmel, directed by Sammi Cannold and Punk Rock Girl by Joe Iconis, directed by Jennifer Werner.  Allison was  the 2018 Recipient of the T Fellowship founded by Harold Prince and Columbia University.
2016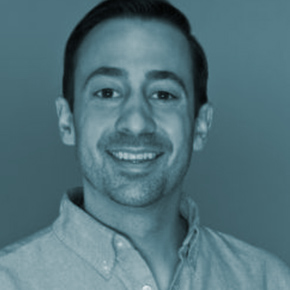 CHRISTOPHER MARING is a New York-based producer. Broadway credits include Ain't Too Proud: The Life and Times of The Temptations (Tony nominee, Best Musical); Green Day's American Idiot (and National Tour); and On A Clear Day... starring Harry Connick Jr. Maring also helped develop and produce the new musical Futurity (A.R.T. and Walker Art Center). In 2016, Maring formed CM Stage Productions with a focus on creating new projects for theater and television. Prior to that, he worked for producers Tom Hulce and Ira Pittelman, where he was part of the management team for the original Tony Award-winning production of Spring Awakening (Broadway, National Tour, and West End) and oversaw developmental readings and workshops. Maring was the recipient of the 2016 T. Fellowship for creative producers, co-founded by Hal Prince in association with Columbia University. www.CMStageProductions.com
2015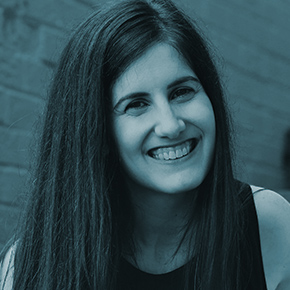 JEN HOGUET As a creative producer who specializes in developing content for Broadway and the West End, Jen's passion for artist-driven new work has led her to careers with both non-profit and commercial theatre producers, including New York Stage & Film, Blue Spruce Productions, and as an early member of Ambassador Theatre Group's New York producing office. Most recently, Jen co-founded the production company FourthWall Theatrical. A graduate of Northwestern University, Jen also holds an MFA in Theatre Producing and Management from Columbia University and was the 2015 recipient of the Prince Fellowship. Jen lives in Brooklyn with her husband and daughter.
2013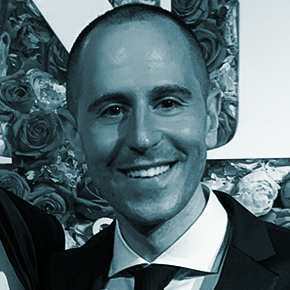 AARON GLICK Broadway and West End Producing credits: What the Constitution Means to Me (Tony Nomination), & Juliet (Olivier Nomination), The Boys in the Band (Tony Award), Fully Committed, Gypsy (Olivier Award), The Old Man and the Old Moon and Abraham Lincoln's Big Gay Dance Party. Aaron is a Producer with David Stone and has worked on such shows as: Three Days of Rain, The 25th Annual Putnam County Spelling Bee, Wicked, Next to Normal, If/Then and War Paint. Aaron is on the Board of The Musical Theatre Factory, a Member of The Broadway League, a graduate of Marymount Manhattan College and the recipient of Hal Prince's T Fellowship.
2006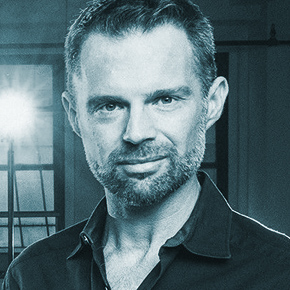 JOHN ARTHUR PINCKARD is a two time Tony Award winning Broadway producer and financier last represented on Broadway by the critically acclaimed return of the international hit Slava's Snowshow, and before that by the Tony, Outer Critics Circle, Drama League, and Drama Desk Award winning best musical, A Gentleman's Guide to Love & Murder. His previous Broadway outing, Clybourne Park, won the Tony Award and Olivier Award for Best New Play and the Pulitzer Prize for Drama. As co-founder and partner at Tilted Windmills Theatricals, he produced the record breaking Off Broadway run of PUFFS. John's history as producer and financier includes Green Day's American Idiot, the Tony Award winning revival of HAIR, and the long running Off Broadway hit Silence! The Musical!, which he originated at the 2005 New York International Fringe Festival.
John's notable collaborators include Tony winners Greg Kotis & Mark Hollman (Urinetown), Drama Desk winner Ed Sylvanus Iskandar, international music sensations the Scissor Sisters, and renowned author Armistead Maupin, among others. He has lectured at Columbia University, the Commercial Theater Institute, and the University of Florida, where he was named an Outstanding Young Alumnus in 2009 and where he currently sits on the Alumni Advisory Council for the Arts.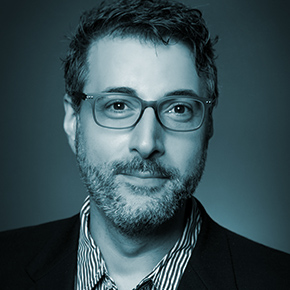 ORIN WOLF is the Tony-Award winning producer of the Broadway musical, The Band's Visit, and the President of NETworks Presentations. His additional Broadway producing credits include the recent revival of Fiddler on the Roof (Tony Nominated), Beautiful - The Carole King Musical (Tony Nominated), Orphans (Tony Nominated), Hands on a Hardbody, Once (Tony Winner), That Championship Season and A View From the Bridge (Tony Nominated).  Some of his Off Broadway credits include: The Band's Visit, Nalaga'at - Not By Bread Alone, Groundswell, Judy Gold's 25 Questions for a Jewish Mother, Robert Wuhl's Assume the Position and History of the Word.
Orin was the co-founder of OBB/Off Broadway Booking, an agency that pioneered a national touring market for off-Broadway shows. He is a proud graduate of the Commercial Theater Institute and was the initial recipient of the T-Fellowship for Creative Producing at Columbia University.